When the wind chills Central New York air to -20, it's hard to believe that less than six months ago we were sweltering at the New York State Fair.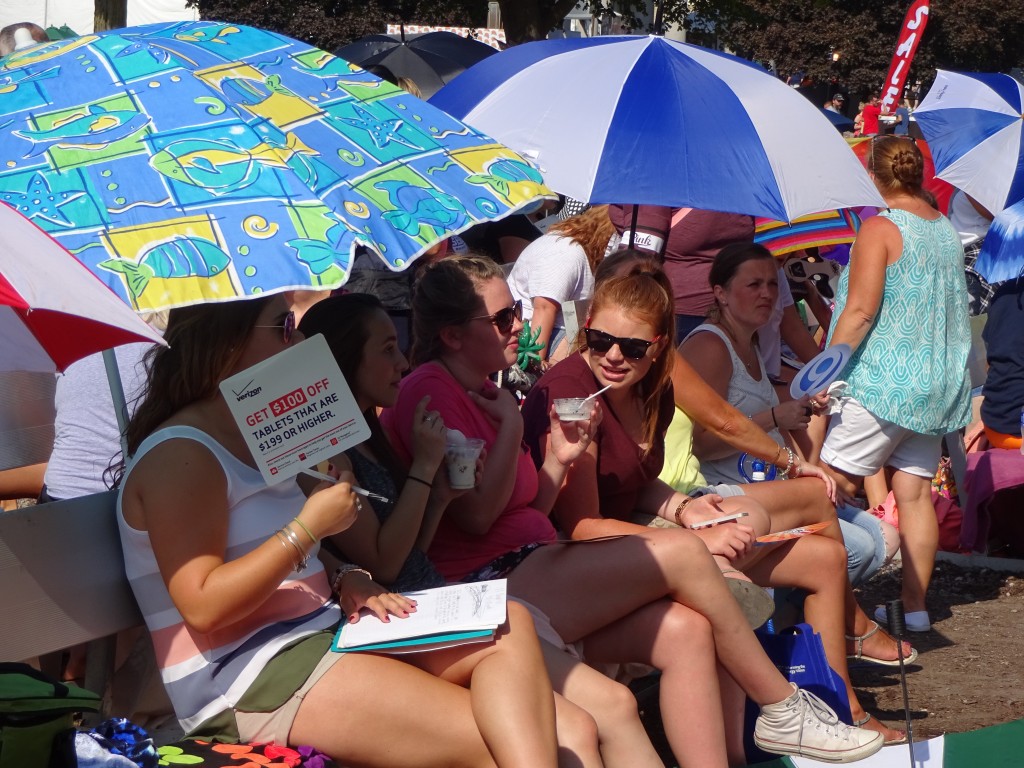 Remember the fiercely loyal fans waiting out show time at Chevy Court, using umbrellas as protection from the brutal sun?
Nearby Fair patrons sought out the misting stations to provide brief respite.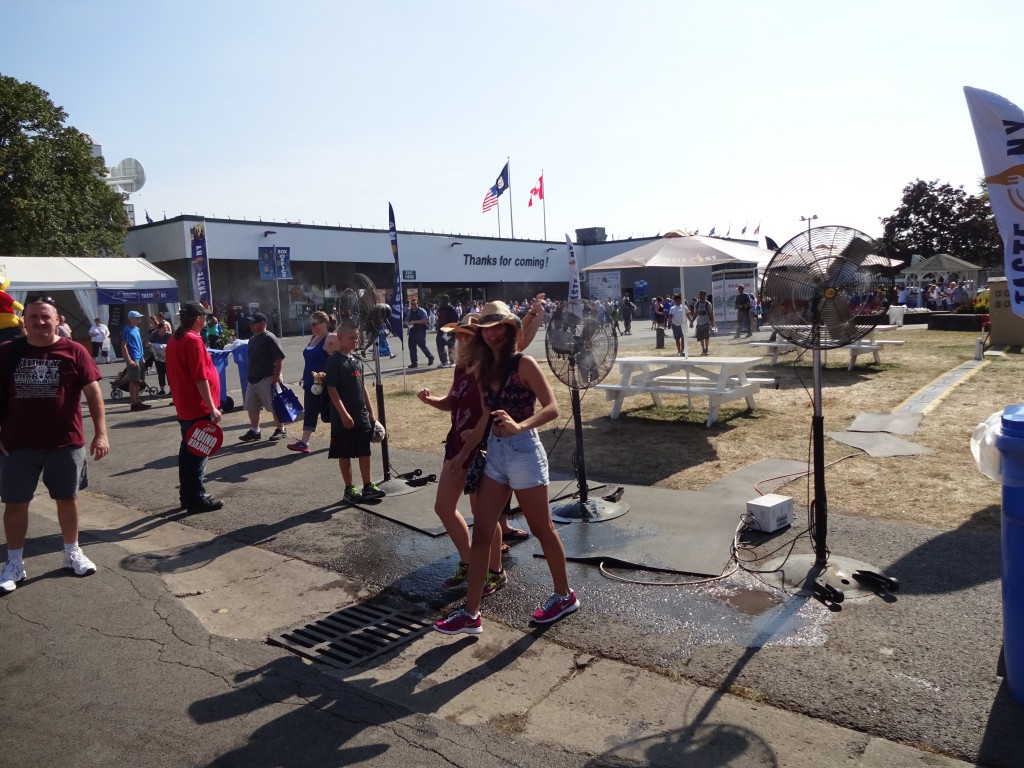 Notice the main gate in the background, that entry having recently been leveled in preparation for construction of a new, modernized gate.