Today we continue our list of 10 things we liked about this year's Fair.
Actually, you could say this about every Fair, but it's still worth mentioning. We're happy that we can eat that irresistible fair food at establishments owned and operated by some of Central New York's best restaurateurs. If you're not from the Syracuse area, you get to taste the first-class chow on the menu at some of our best spots, while if you know them, it's great to see our local pros serving it up alfresco.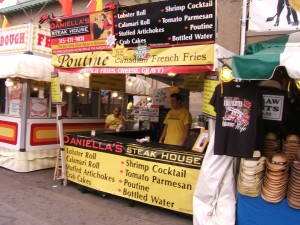 It's extremely rare to hear of any problem with food safety and freshness and one reason is the folks here know their stuff and do it right. It's a source of pride and pleasure for locavores. Familiar names from King David's to Daniella's to Dinosaur Bar-B-Que tempt hungry patrons to choose them at meal time. Then there's Tully's, Bosco's, Twin Trees, Doug's, Mountainview, Haddock Paddock and some we're not remembering. Also on the menu are food products with strong local ties, among them Gianelli, Hoffman, Saranac and Baker's (Cornell recipe) Chicken.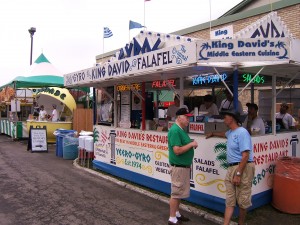 This trend provides an important counterpoint to local developers who keep bringing dismal chain restaurants to malls and commercial spaces, many of them making no more than a cameo appearance as they make a big opening splash, then fade out. Our New York State Fair is a great place to eat some of the best food served up here in the heart of the Empire State.