Isn't it irritating when you're excited to see some beautiful show horses and the barn is closed as it was in this photo taken Saturday morning?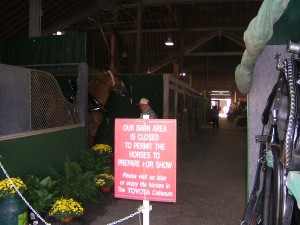 Of all the farm animals on hand at the New York State Fair—Public Relations Director Dave Bullard told us there are 10,000 animals there each year—horses are probably the favorite. Some horses, generally of the larger breeds, are on hand in the small barn just up from gate four, near the Iroquois Village.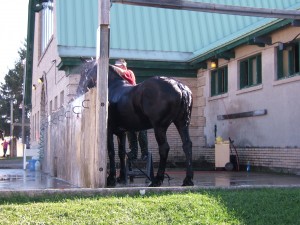 But here's another idea. Designate a place on the grounds where visitors can visit and pet a few friendly steeds any time of the day. Maybe we can even feed them a carrot. It's a simple thing, but Fair fans, especially city dwellers, would consider such an opportunity a real treat.
Speaking of farm animal treats, the Agriculture extravaganza has become a Labor Day tradition and it's one we have come to love. On Monday from 10 a.m. to 4 p.m. visitors can walk the dirt floor of the Coliseum and go eyeball-to-eyeball with examples of New York's best livestock.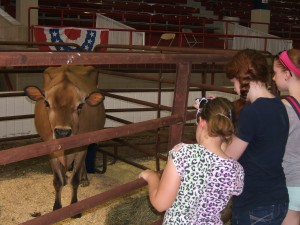 Visitors get to see a few of several different types of animal and visit with farmers and staff. The experience is designed to be interactive and there's a chance to win prizes. The whole exhibit is free.