The New York State Fair announced on Oct. 15 that a search committee had been formed to hire a new director. This organized, comprehensive approach sounds like good news as it's the most likely method to produce a highly-qualified fair professional. We can only hope for one as talented as the late Wayne Gallagher, who had led the Texas State Fair before coming here.
The search team is a predictable mixture of politicians, business leaders, bureaucrats and agriculture organization reps. That's fine, we need some of those folks. What's missing is the same thing that's missing from the Fair advisory board, average Fair fans who spend money there every year, people who, through their patronage, make or break every Fair.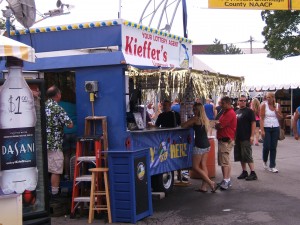 There should be someone in the search group, as well as on the advisory board, who knows what it's like to approach each year as a Fair patron, going online to buy concert tickets, taking a family to the midway, interacting with staff across the grounds, navigating the traffic and parking, camping in the infield, strolling through the buildings and barns, munching fried food and taking in all of the entertainment and scenery.
Beyond that, should we be concerned with the lack of diversity? There are no women on the committee. Are any of these guys Hispanic, African-American or other ethnic minorities?
Not long after Peter Cappuccilli Jr. took over as director, some members of the local minority community expressed concern over the lack of diversity in the entertainers and exhibitors at the Fair. That's when Cappuccilli demonstrated the type of classy leader he was, convening meetings with concerned individuals, increasing minority participation and developing the Pan African Village. It's a lesson that shouldn't be forgotten, that inclusivity is the best way to run an organization that belongs to all New Yorkers.