Month: September 2016
(Page 1 of 3)
About a month after opening day, there's still plenty of buzz about the massive changes unveiled at the New York State Fair. State Fair Hound has been talking to readers and friends and the expanded and modernized midway area gets high grades for the wide walkways, more rides and updated amenities.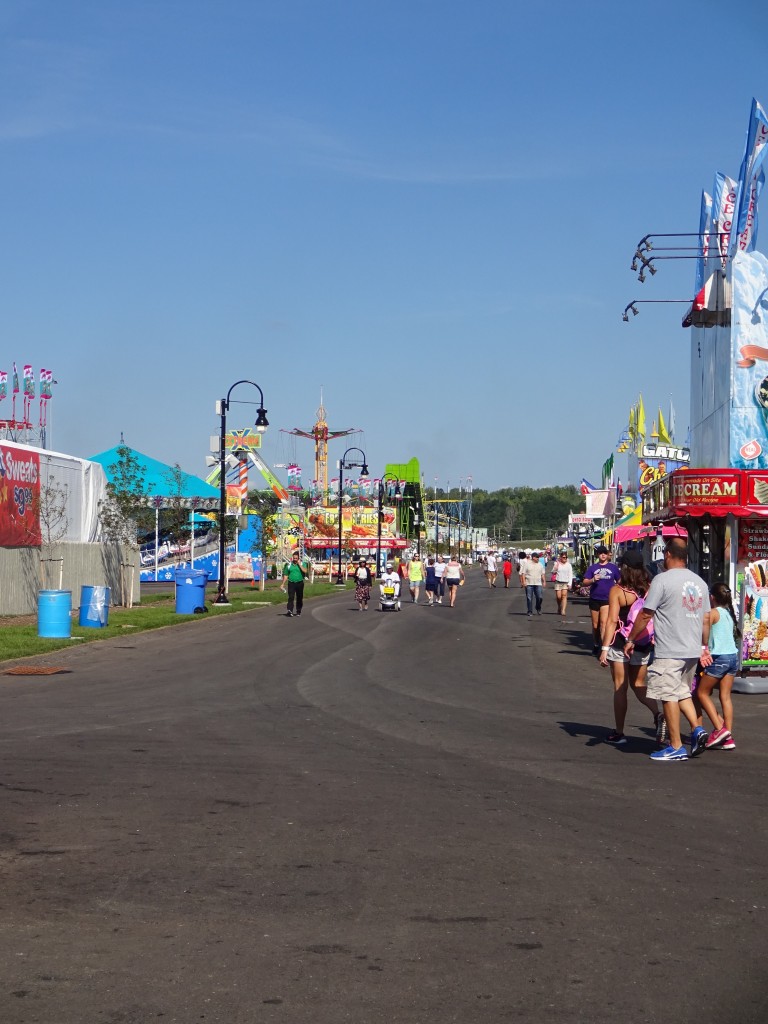 It also garnered criticism from patrons who found the longer walks daunting, especially since there was too little shade available, not enough seating and a perceived loss of charm and character as demolished stands were replaced with tents.
Keeping in mind that the Fair is far from finished making changes, this is the time to start brainstorming ideas for improvements. The Hound starts today looking at ways to traverse the wider open spaces.
For fans covering a greater distance between attractions–and that's a lot of folks—additional transportation is the obvious answer and there don't seem to be a lot of choices. Acting Director Troy Waffner told The Hound that more use of trams is under consideration, so that's one idea. They would need to be free and quick to board and exit. Smaller vehicles (Remember those trolleys they used to have running around downtown Syracuse?)would be great for quick, relatively short trips up and down Broadway. Yeah, they cost money, so maybe they can be a contracted service from some limo company.
The western end, down toward the 4H riding rings, the Talent Showcase and the racing stables, was a largely open area this year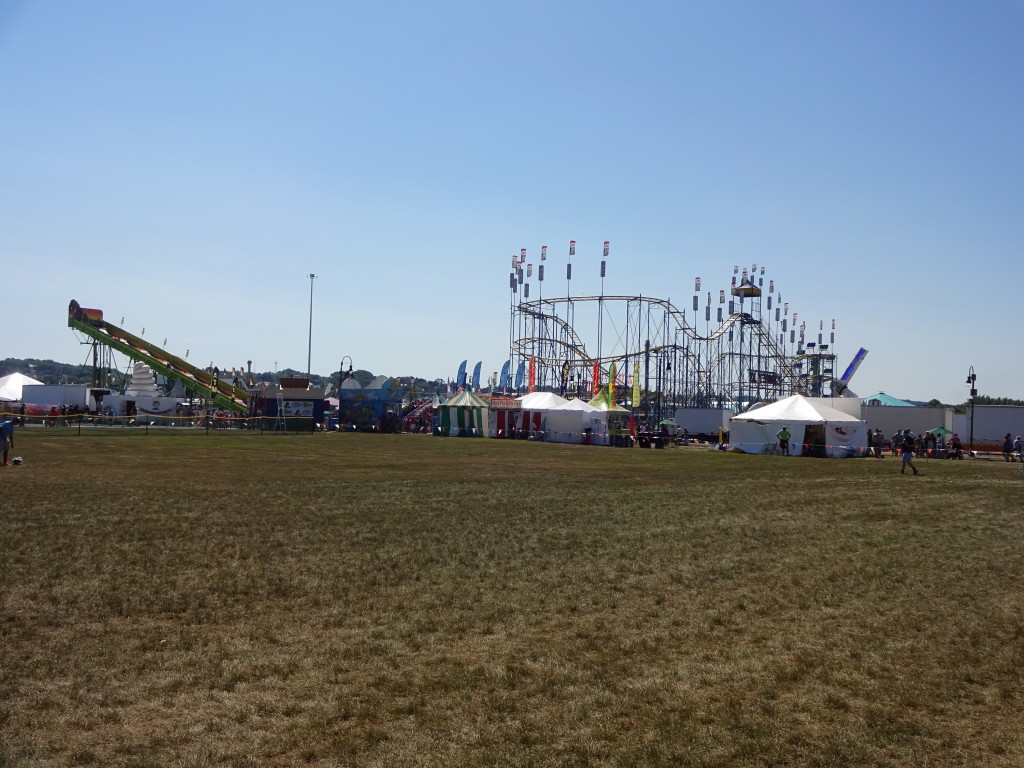 that's destined for more attractions next time around. With more visitors likely heading there, this will be a growing concern. The dream solution is installation of a monorail system, such as the one used at Disney World. The astronomical expense of doing that means it must remain a dream, certainly for now.