The main course of many a Thanksgiving meal started out as a beautiful feathered creature, like this blue-ribbon winner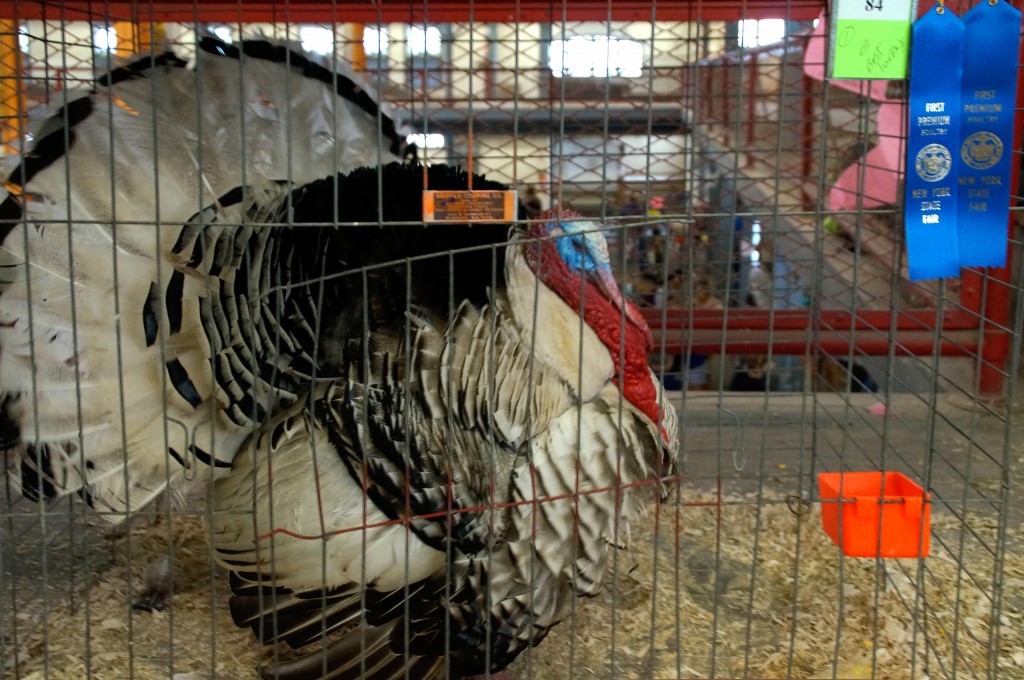 photographed by State Fair Hound photographer Nick LoPresti at the 2014 New York State Fair.
Be thankful that the Fair gives visitors, especially city folks, a chance to see Empire State livestock as live animals. Ironically, meat is widely eaten at the many Fair food stands. But the barns filled with beautiful animals may cause a few people to consider ethical questions concerning the meat industry.