For those of us who can't get enough of the New York State Fair, there are plenty of off-season activities going on the grounds, from horse and livestock shows to trade shows, motorsports events, theater, ethnic festivals and so much more. Find them all on the Fair website, nysfair.org.
But it occurs to us that with so many major fall festivals taking place throughout Central New York annually, why not another big blowout at the Expo Center? Picture the Horticulture Building and its reflecting pool surrounded by the fiery colors of fall and brought to life by a swarm of visitors celebrating the Empire State's most distinctive season.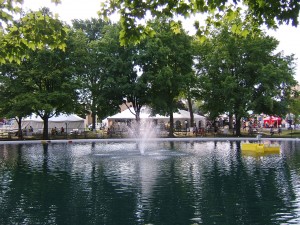 We're not suggesting anything nearly as grand as the Fair itself, but the facility lends itself to something to rival the Lafayette Apple Festival, the Golden Harvest Festival, the Central Square Apple Festival and really any you can name that are as much parts of autumn as falling leaves and pumpkin pie.
It could be a more relaxed, but still exciting and fun backdrop with less high-tech, sophisticated attractions than the Fair, not to mention less emphasis on glowing neon, and centering around great food, kid-sized rides and entertainment, a special autumn version of the Iroquois Village, antiques and fall products from wine to apples.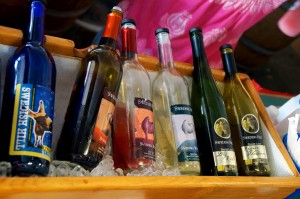 The sky would be the limit if the event was successful and popular as we all know that the grounds can handle the parking, the staging of events at Chevy Court, indoors areas in any of a number of buildings, food stands galore and barns for animal events.
We don't envision this fest as an extension of the State Fair, but rather as its own special event. We also don't expect the Fair staff to take this on, but maybe deal with a major promoter to do the organization, promotion and operation. We remember an early version of the Taste of Syracuse being held at the Fairgrounds and Syracuse Nationals has grown into a tremendous perennial favorite, so we know unique festivals like this can succeed there. Might be worth a try.