Long-time Fairgoers are going to feel somewhat lost trying to negotiate the radically changed Fair landscape this year. You can check your map,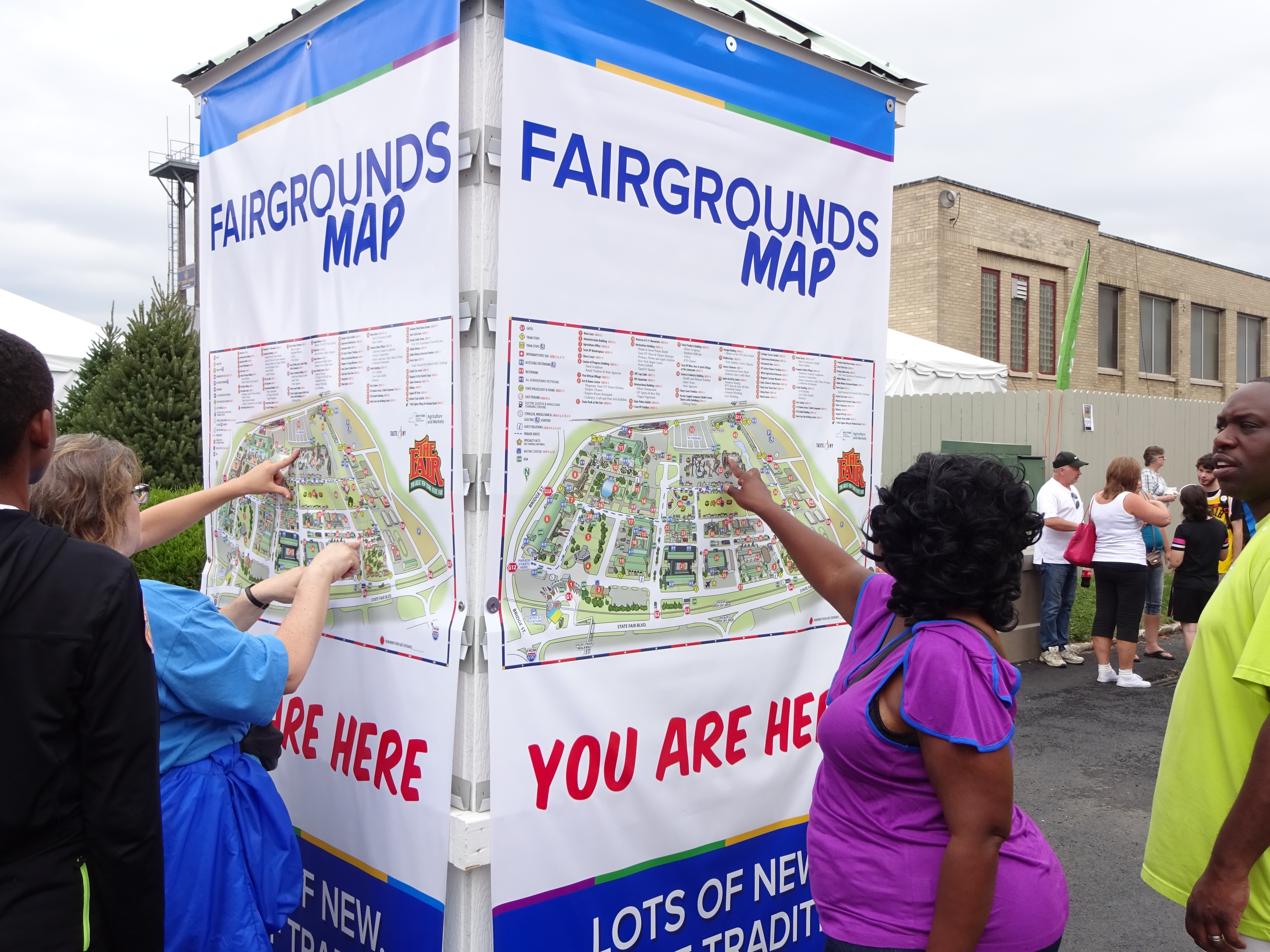 but the best way to find your way is to orient to the buildings and barns that anchor the grounds. Chevy Court is largely unchanged and the animals still sleep in those same barns, so if you pay attention to those familiar landmarks–as well as the Grange Building, the Agriculture museum and the Youth Building–as you travel, you will always have an idea where you are.
The hardest thing may be finding some favorite vendors who are relocated. Gianelli, by the way,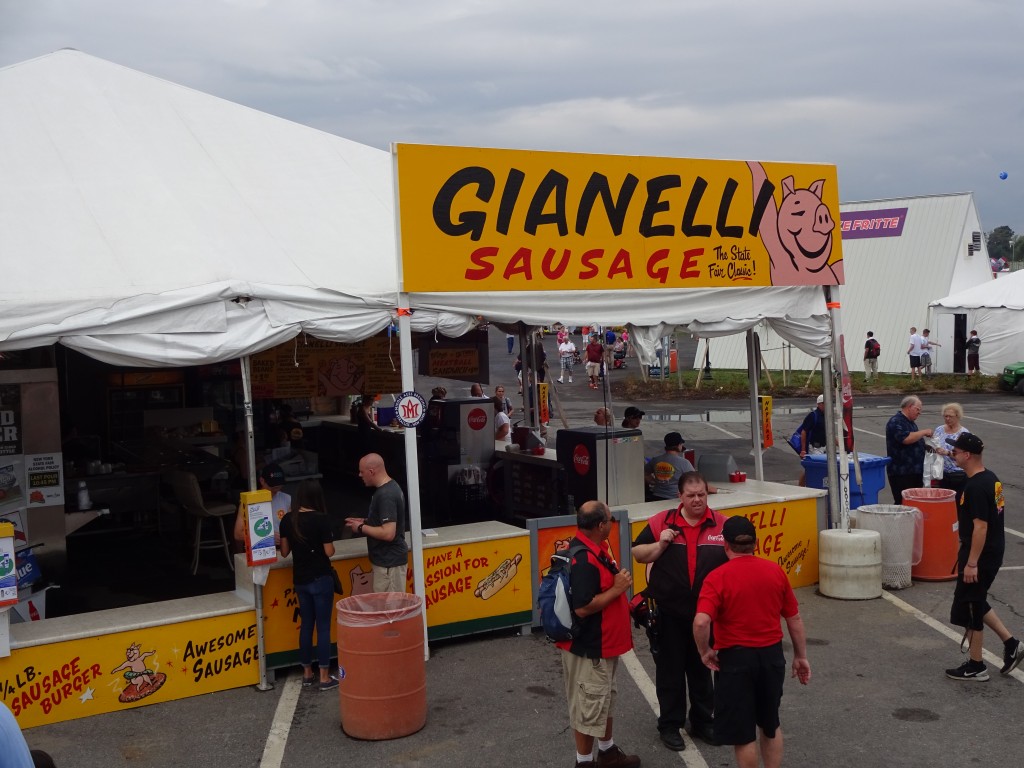 is close to its old location, now in a tent with an adjoining dining area under a canopy. State Fair Hound is on the trail of the other popular food vendors and treat peddlers and will report back on them of the new locations in upcoming posts.