If Mom left her purse home or Dad forgot to check his list before loading the kids into the car, your day at the Fair doesn't have to be ruined. You can find sunscreen, , bug spray, ponchos, medicine, batteries and all of the indispensable items you may need to avoid disaster and keep the fun flowing by stopping at Fair Essentials,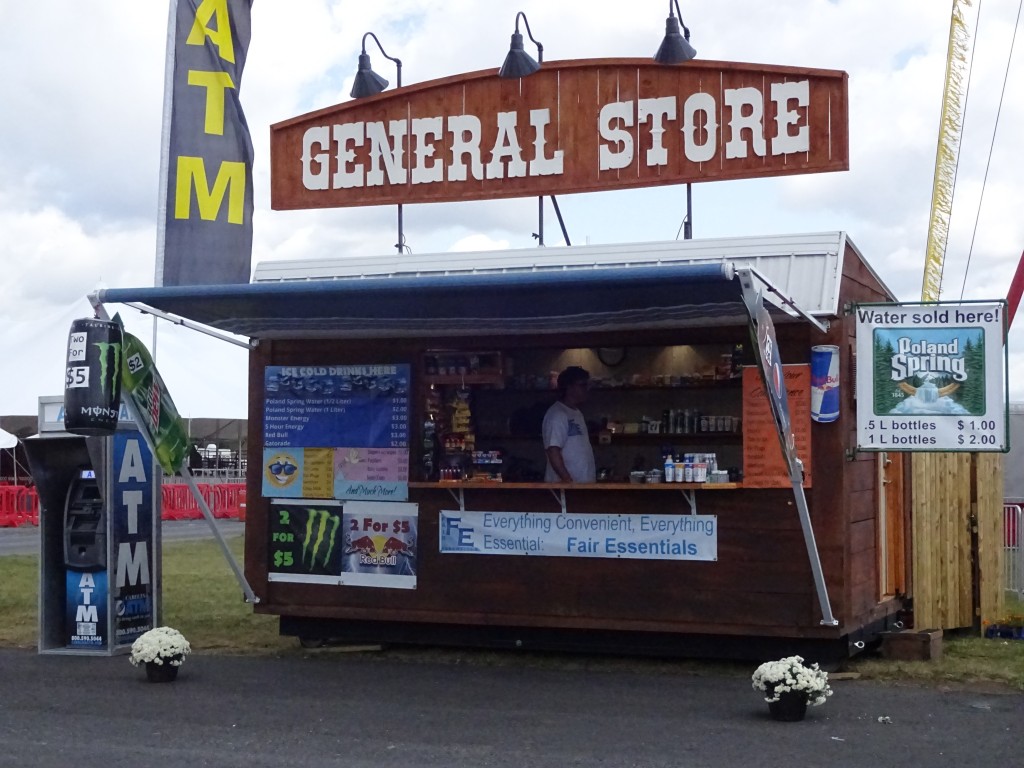 a business started in 2011 by two Baldwinsville men.
Their wooden shack displays a large sign to introduce their general store where they sell "Everything convenient, everything essential, Fair Essentials." This year you can find them at the western end of Broadway, not far from the Cow Birthing Center.
A complete list of items and prices is posted on the stand, allowing notoriously cautious fairgoers to feel comfortable choosing what they need. The General Store is coincidentally located right next to an ATM. Now in their seventh year, these guys are the vendors most likely to save the day.