Cows aren't the only animals milked at the New York State Fair. Dairy goats have their own spot in the livestock barn they share with pigs and llamas.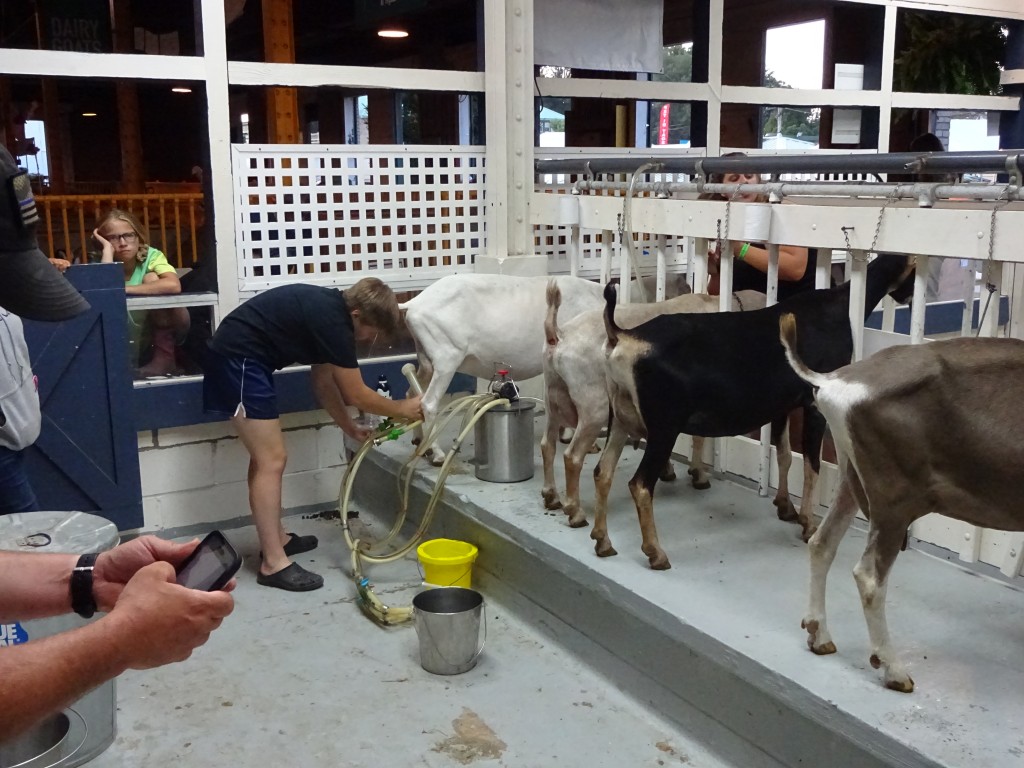 Goats are milked in a glass enclosure with signage to educate the public on the industry and products.
These guys are darn cute too. It's fun to see them standing on hind legs to peer out from their pens or munching their feed.
If you're feeling daring, you probably can get away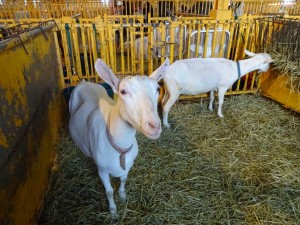 with petting a head or two. Judging takes place in neighboring pens.