We've hit a milestone as there are now only 100 days to go to the Aug. 27 opening of the 2015 New York State Fair. What you do now can make for a better Fair experience. It's time to start thinking ahead. Enjoy your long-awaited summer, knowing it will end with the biggest party of the year.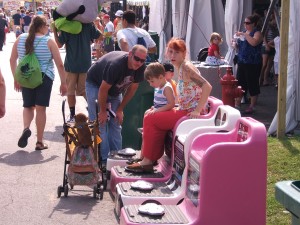 Of course it's too soon to buy your tickets or plan your itinerary just yet, but you can get some preliminaries out of the way. Maybe you need to arrange for time off from work, especially to allow you to head to Geddes on a weekday when the crowds are lighter. Quite a few Chevy Court acts are already scheduled, so review that list as you plan your days to go.
If your budget is tight it's never a bad idea to start putting aside a few bucks to spend, especially if you have kids who love the rides and midway. It's more fun to splurge if you have saved up the cash.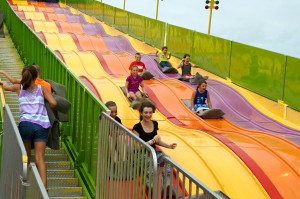 One especially good idea is to review your last visit to the Fair. Plan to go back to what you liked most, from animal acts to annual exhibits to that special meal you can't stop reliving. On the other hand, what was unsatisfying or disappointing? Maybe you should skip those stops and go elsewhere next time.
Most of all, resolve to try something new or visit different spots on the grounds. There's so much to see, do and eat, there are bound to be a few things you've never tried, even if you're a devoted Fair fan. Stray from your comfort zone a bit. Get recommendations and reviews from friends.
Have you been to the rooster crowing contest and the wool center? How about the flower shows and fine arts exhibits? The Pan African Village and historic train cars are among the most underappreciated exhibits on the grounds—certainly worth a look.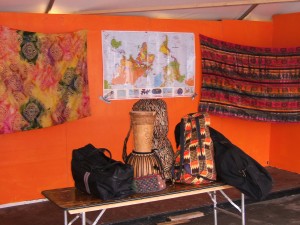 The sausage sandwiches, ice cream and fried dough are great, but how about some of the exotic ethnic cuisine, seafood entries or home style breakfasts? Try one new food among all of your favorites.
Maybe it's too tiring to walk through every barn, but pick a couple of favorites. Have you seen the goat milking parlor? The llamas are graceful and regal. Everyone loves the horses, so sit down for a shady rest in the Coliseum while they're kicking up the dirt.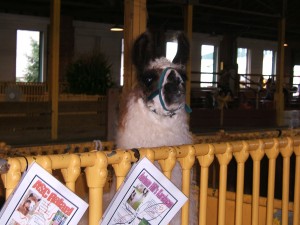 Some of the smaller music venues are just as enjoyable as Chevy Court, so watch for acts you like at the Midway Music Series or Regional Artists stages.
We find it infuriating to hear a local person complain that the Fair is always "the same old thing." If you can't find something there to enjoy, even love, you aren't really trying. You've got under 100 days to think about having a great time this year's New York State Fair.