At this year's New York State Fair, every cat will have its day, at least if it's a lynx. Hawk Creek Wildlife Center is hosting demonstrations featuring three kinds of the felines, sometimes called bobcats or wildcats, daily at Noon, 2:30 and 4:30.
The 30-minute presentation takes place in a white tent tucked into the corner between the Horticulture Building and the International Pavilion, not far from the State Police exhibit.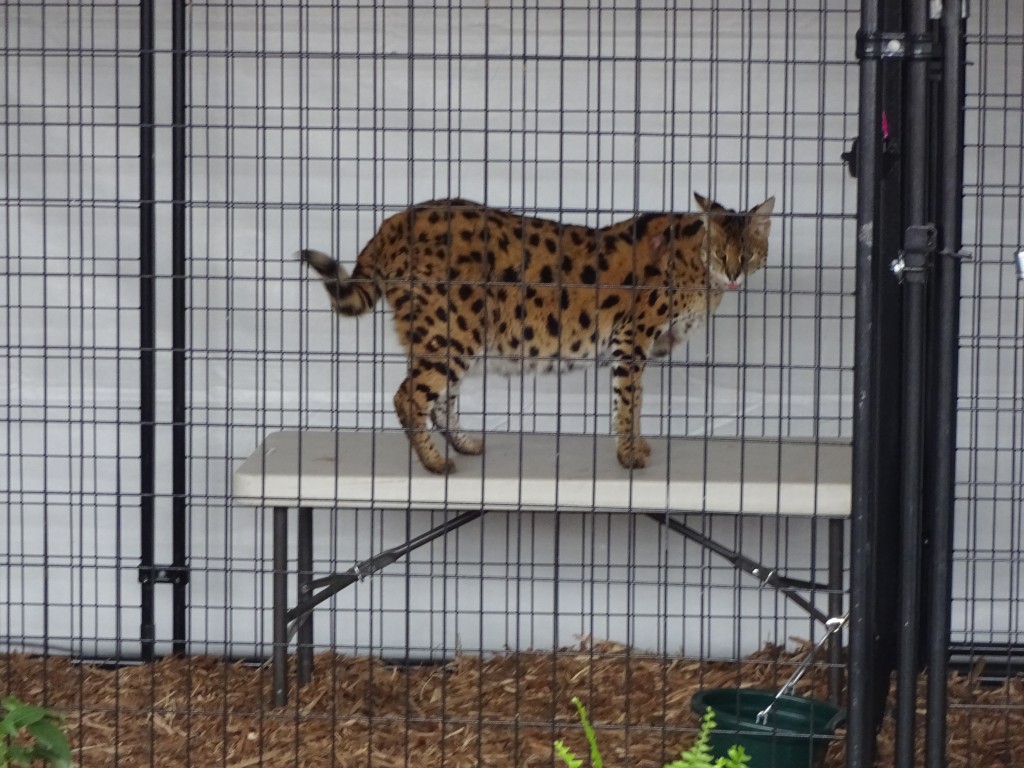 There you can meet Meisha, an African Serval, pictured at left, and Rena, a Eurasian Lynx. Kodiak, a Canada Lynx, represents a breed native to New York and the most familiar looking of the trio.
Staff tells their stories and gives a lot of background on the breeds, but the cats, which aren't much larger than house cats, have to stay in their cages.
Three non-feline animals are also presented–Dakota, a gray fox, Ripper, a porcupine and Oz, a kudamundi. Hawk Creek, which has been hosting a birds of prey exhibit for the past few years, focuses on education and conservation, always showing fascinating animals that add entertainment and appreciation of our wildlife.
All presentations are free of charge.