Standing near the Chevy Court stage with a cold New York draft beer in hand, basking in an explosive 15-minute fireworks spectacle, was a great way to cap off Labor Day and a record-smashing New York State Fair.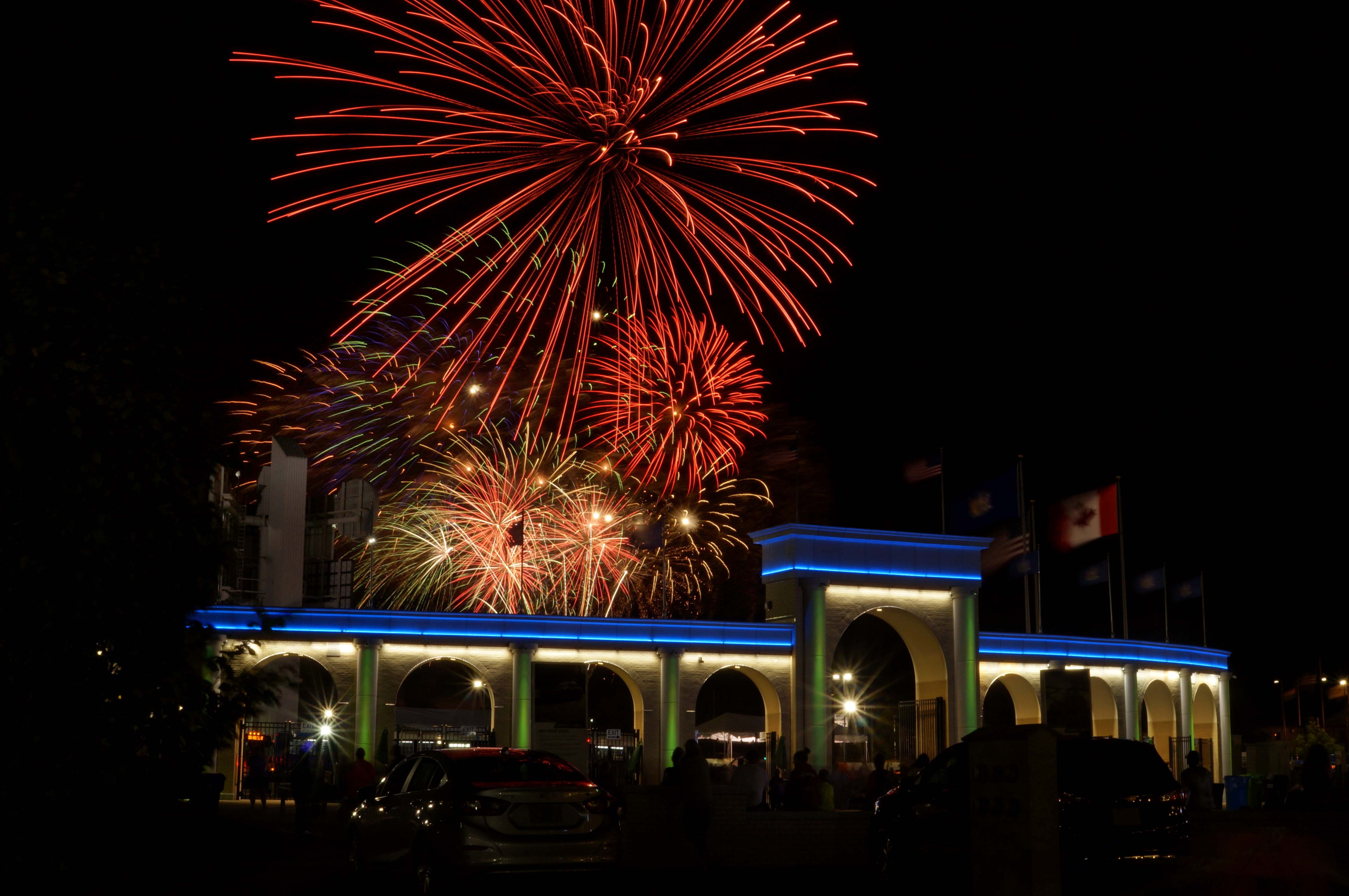 The warm glow of the main gate was the perfect backdrop, as seen in this photo from Nick LoPresti. Meanwhile there were still thousands of people swarming the grounds for one last spin on a midway ride or a final taste of glorious Fair chow.
The final count came in at just shy of 1,162,000. In case you missed it, if you held onto some $6 advance-sale tickets, instead paying just a buck on those impromptu special-price days, you can use those tickets next year–quite a bonus.
More review, analysis and commentary coming up over the next few days from State Fair Hound.