Kudos to Matt Mulcahy of CNY Central for a report broadcast on Thursday featuring a tour of changes at the Fairgrounds with commentary from Troy Waffner.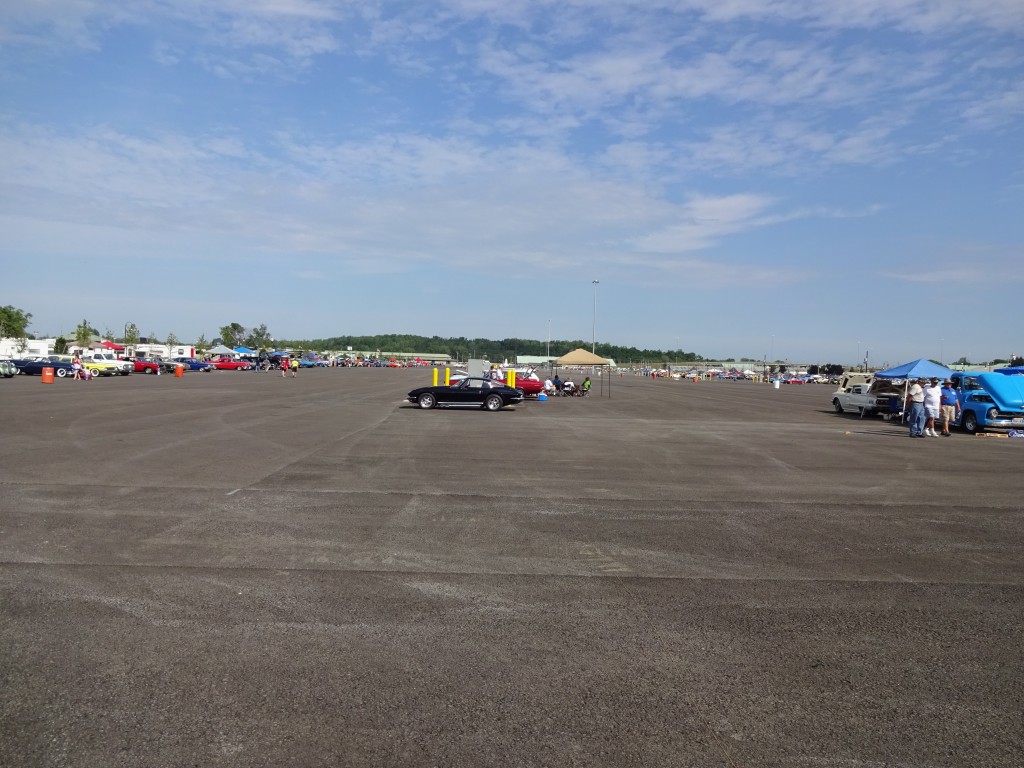 The acting director showed off the stately new main gate, where he said 60 percent of Fair attendees enter.
Waffner also gave viewers a look at the 12 acres of newly paved blacktop that will serve as the launching pad for midway madness come Aug. 25.
At one end of the midway, near the main buildings, a grassy area will be used to stage the kiddieland rides,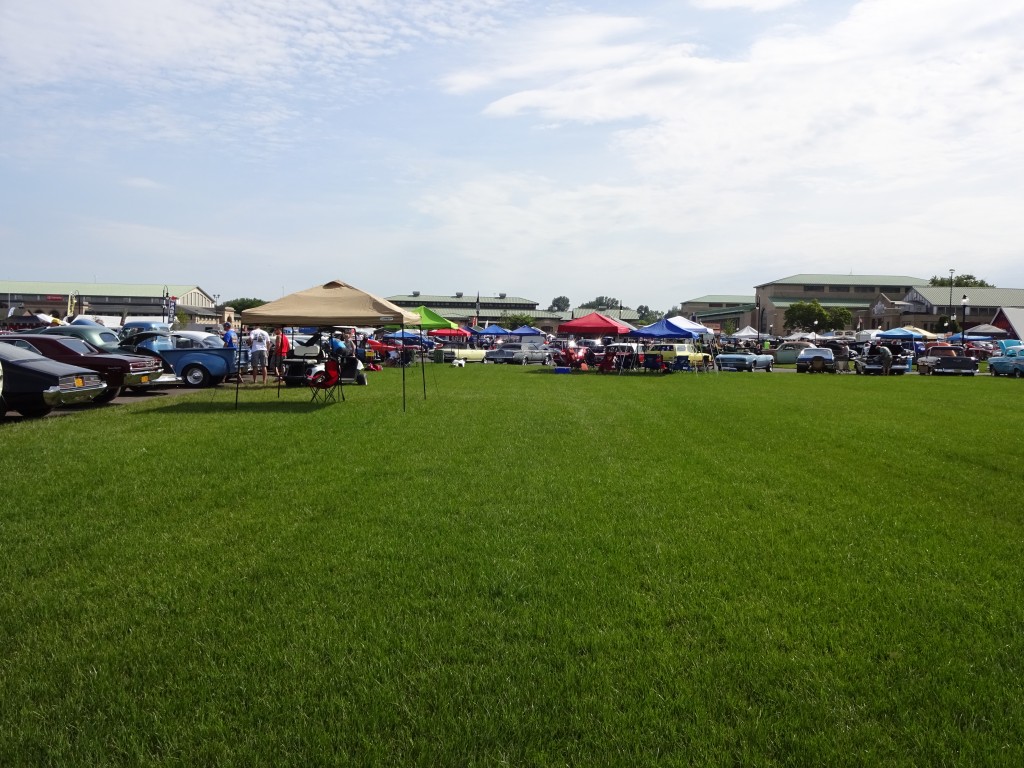 a great idea that means that excited toddlers who trip won't skin their knees. Both areas are shown in photos taken during Syracuse Nationals.
State Fair Hound tried unsuccessfully to find the video from Mulcahy's report on the CNY Central website, but maybe it will turn up in coming days. It's certainly worth a look.