Category: Concert critiques
Chevy Court fans were treated to a passionate and sultry blues concert on Thursday night at the New York State Fair. Just after dusk, LeAnn Rimes' strong, supple voice caressed the lyrics of her often funky, always bluesy songs filling the crisp evening air with steamy perfection.
You definitely couldn't complain about the quality of the performance unless, and this is the big caveat,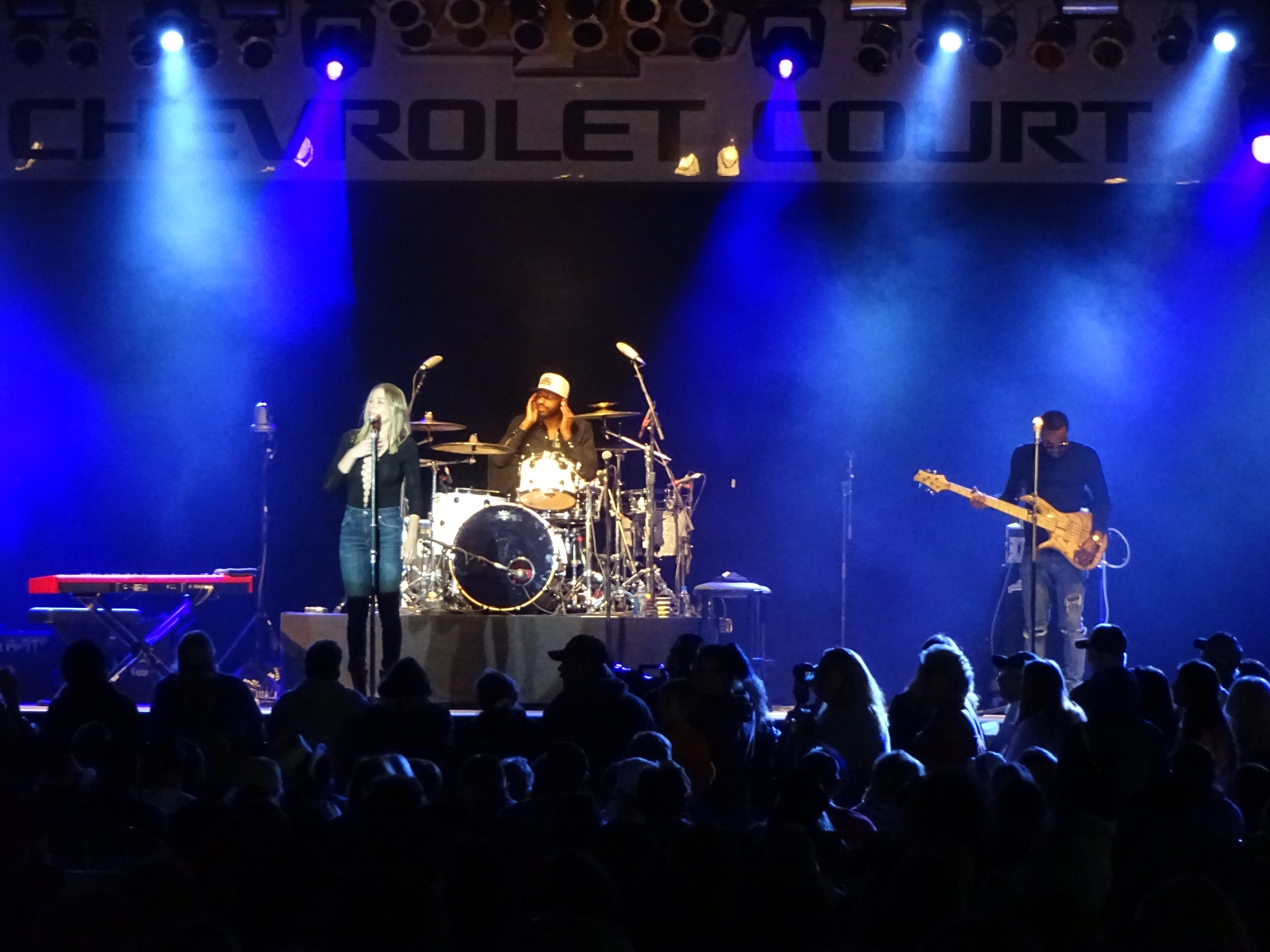 you attended expecting Rimes to deliver the lone  country music concert on the Stan Colella stage at this year's Fair.
Country it was definitely not. Even when the still-young songstress dipped into her songbook of country hits, she modified the style to conform to her blues identity, slowing down "One Way Ticket," her first country chart-topper, to a barely recognizable torch ballad. Likewise, her maiden hit, "Blue," was rendered as a syrupy dance.
You can't say that Rimes didn't sing any country songs, but her cover of Merle Haggard's "The Bottle Let Me Down" was a performed as a molasses-slow wail. To her credit, she is one of the few singers performing today who can do justice to Patsy Cline covers and her Cline medley was as close as she came to country, but really, Patsy herself often bent toward blues.
Country fans hearing LeAnn sing Diane Warren's "How Do I Live" could never be blamed for wishing they were hearing Tricia Yearwood's more commercially successful and artistically superior version of that song. This night, fans who came expecting country were probably already wishing that they were hearing Yearwood or one of dozens of other country singers. Instead, although LeAnn Rimes' Chevy Court nocturne was lovely and solid, many fans went home disappointed.
There are so many country acts on the road, it's hard to accept two consecutive Fair's without one or two lighting up Chevy Court. Acting Director Troy Waffner says they're trying to get them here and he's a straight shooter, so he deserves to be believed when he says that. But they've got to try harder. This is something that can be accomplished and something that must be done.
Waffner says he hears from country fans. He needs to hear from more of us. Contact him on the Fair website, www.nysfair.ny.gov, or call him at (315) 487-7711.